Things to know:
Every device needs to connect to the internet using your Lionstripe issued password.
You should have received this via email from the CoWorking space you are at. If you have not received it, please reach out to the community team and they will provide you with secure credentials.
Once you have your credentials, you can use the same password to access the internet from all your devices.
TIP: Please save your password somewhere so you can logon in the future.
How to get your Windows computer on the internet
1. Click on the Wi-Fi icon your computer (usually found on bottom right hand corner).
2. Find the member network name for your space. You'll see the CoWorking location followed by a dash and the word Members like this: CoWorkSpace-Members.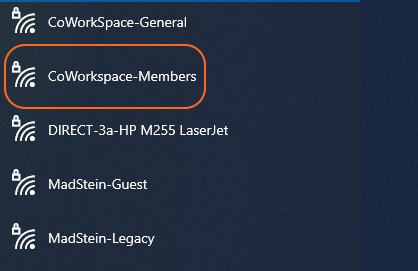 3. Under Continue Connecting prompt > Select Connect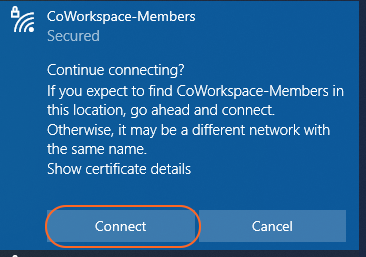 That's it! Now you should be connected to the internet.