Things to know:
Every device needs to connect to the internet using your Lionstripe issued password.
You should have received this via email from the CoWorking space you are at. If you have not received it, please reach out to the community team and they will provide you with secure credentials.
Once you have your credentials, you can use the same password to access the internet from all your devices.
How to get your iPhone on the internet
1. Go to Settings > Wi-Fi > Find the member network name for your space. You'll see the CoWorking location followed by a dash and the word Members like this: CoWorkSpace-Members.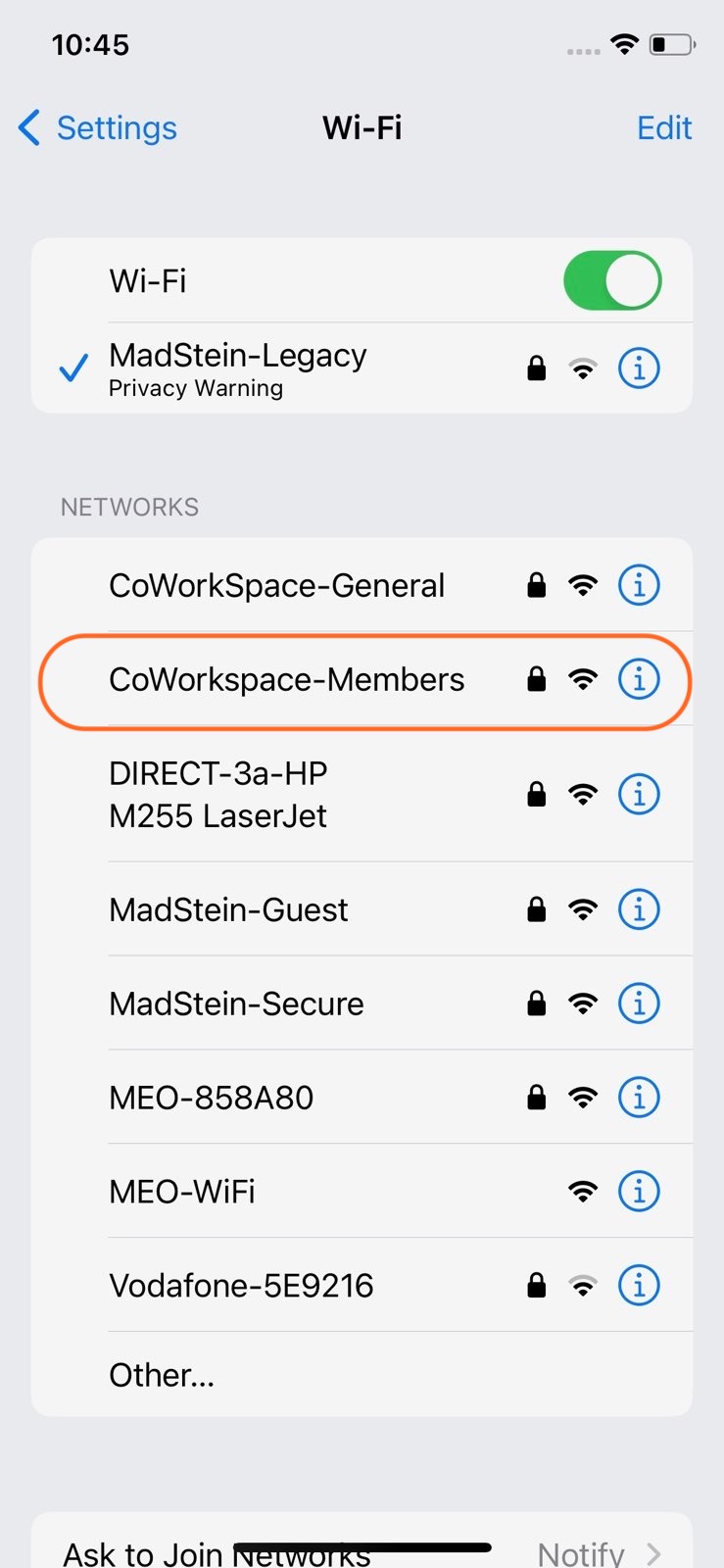 2. Enter your username (Email address) and the secure password found in the Welcome Email and Tap Join at the top right hand corner. The password is case sensitive.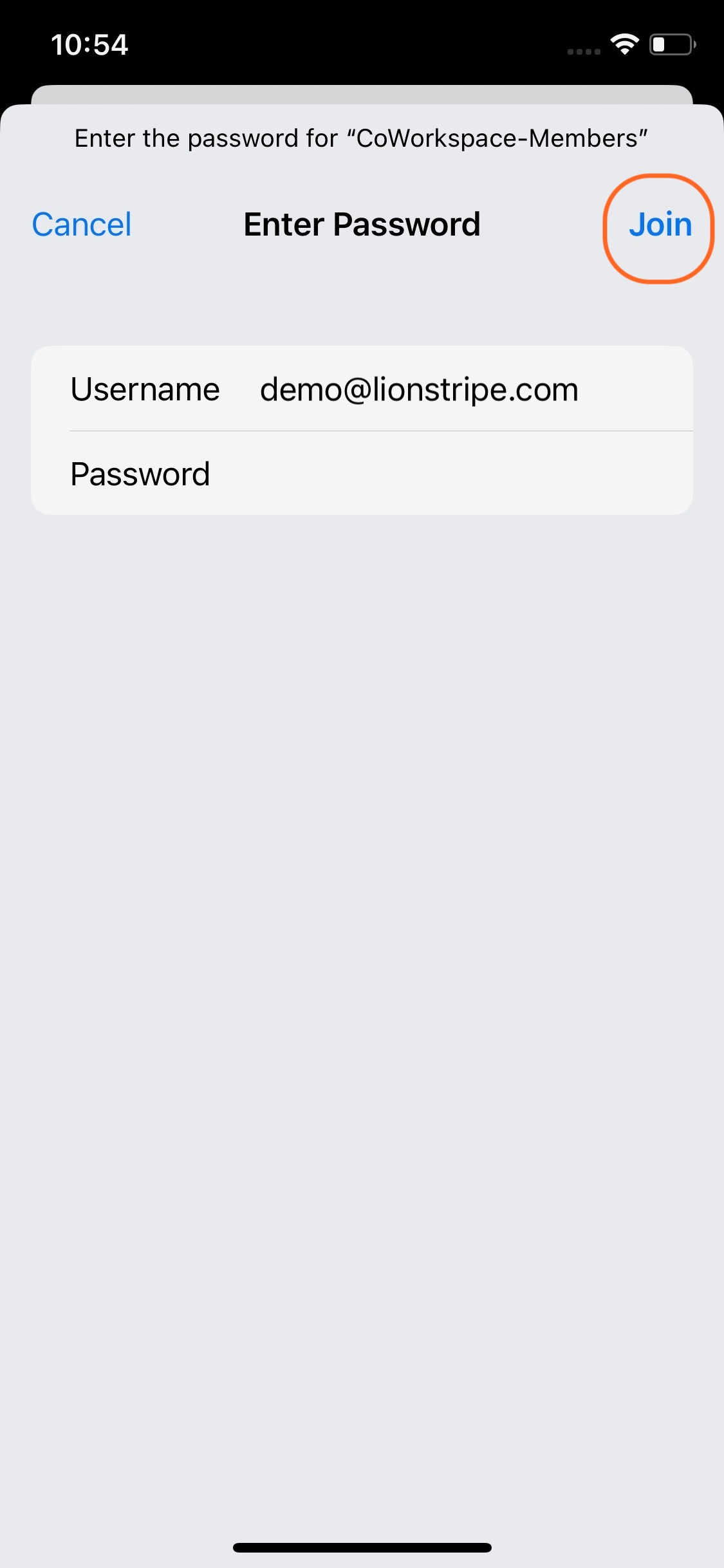 3. You'll be taken to the Certificate screen, click Trust at the top right hand corner.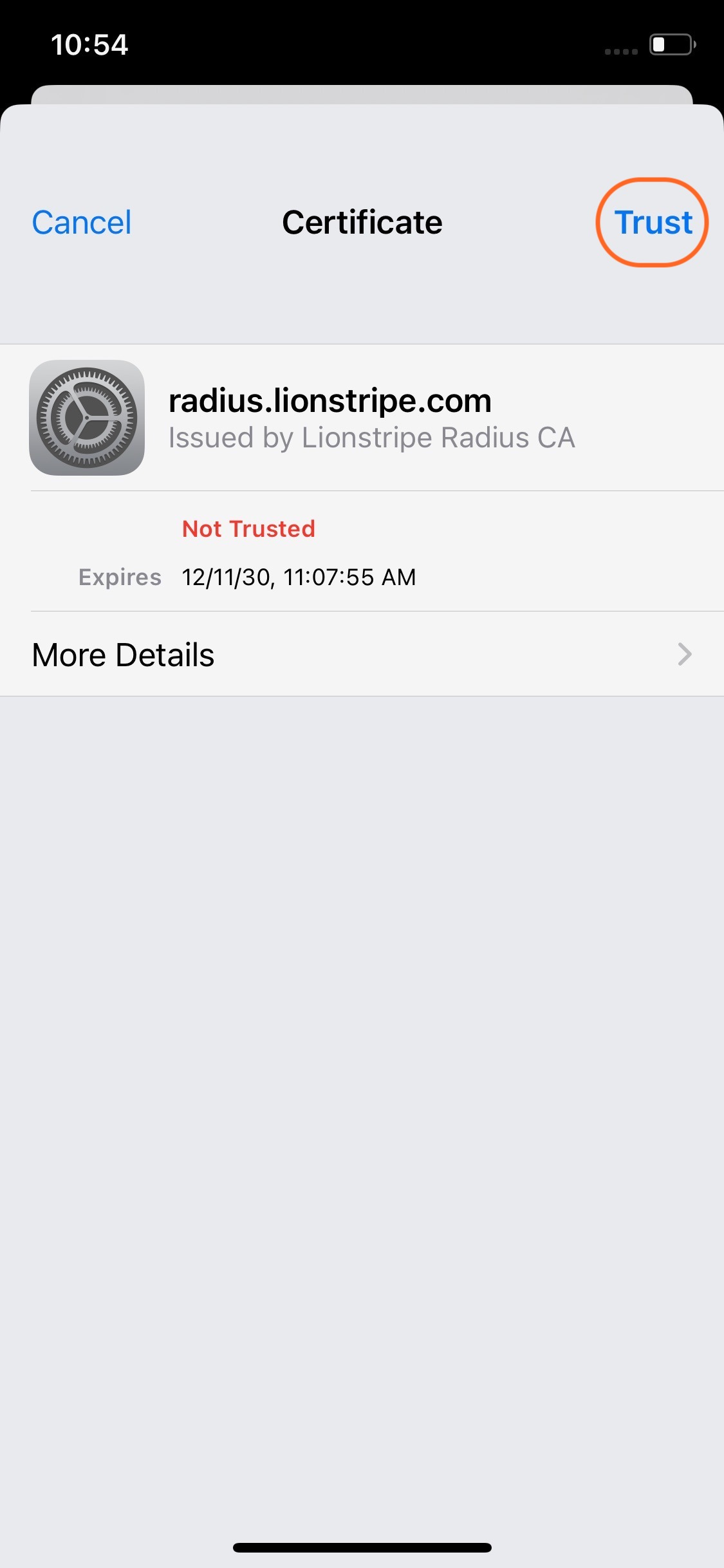 4. You should now see the WiFi icon at the top right hand corner of your phone to indicate you are connected.