Things to know:
Every device needs to connect to the internet using your Lionstripe issued password.
You should have received this via email from the CoWorking space you are at. If you have not received it, please reach out to the community team and they will provide you with secure credentials.
Once you have your credentials, you can use the same password to access the internet from all your devices.
How to add your macOS on the internet
1. Click on the Wi-Fi icon your computer (top left hand corner)
2. Find the member network name for your space. You'll see the CoWorking location followed by a dash and the word Members like this: CoWorkSpace-Members.
You may have to click on "other networks" if you do not automatically see CoWorkSpace-Members displayed.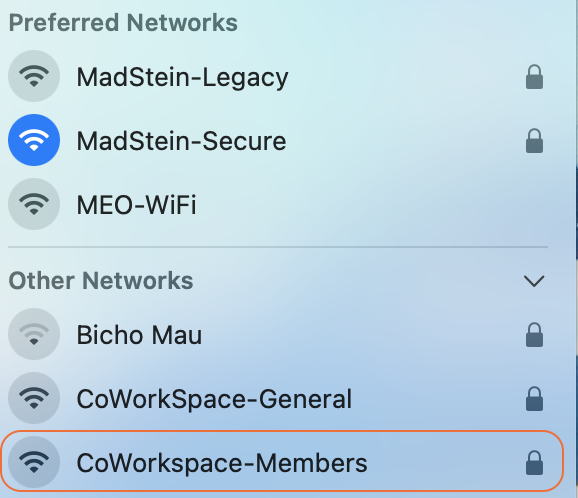 3. Enter your credentials. Note: If you do not enter your credentials fast enough, this pop up box will time out. We recommend copying your password to your clipboard so you can paste it in quickly.
Under the first dropdown, leave the default value "No Certificate selected"
Under Account Name: > Enter your email address
Under Password: > Enter your Lionstripe issued password, found in the welcome email.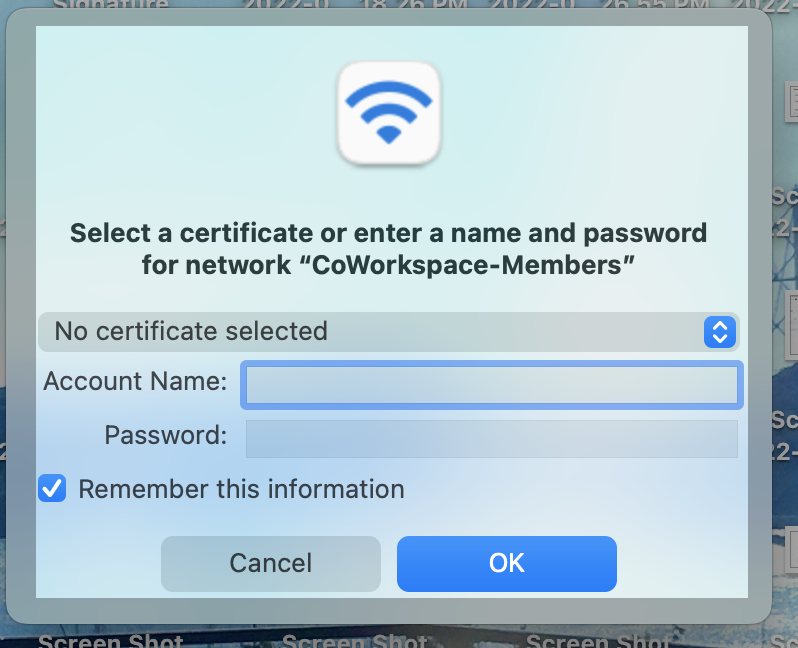 4. On the Verify Certificate screen > Click Continue

That's it! You should now be connected.