Things to know:
Every device needs to connect to the internet using your Lionstripe issued password.
You should have received this via email from the CoWorking space you are at. If you have not received it, please reach out to the community team and they will provide you with secure credentials.
Once you have your credentials, you can use the same password to access the internet from all your devices.
How to add your Android Phone to the internet
Note: Your screen may look slightly different than the screenshots below as the UI vary across devices. Regardless, the options are still the same.
1. On Android device go to Settings > Wi-Fi > Find the member network name for your space. You'll see the CoWorking location followed by a dash and the word Members like this: CoWorkSpace-Members.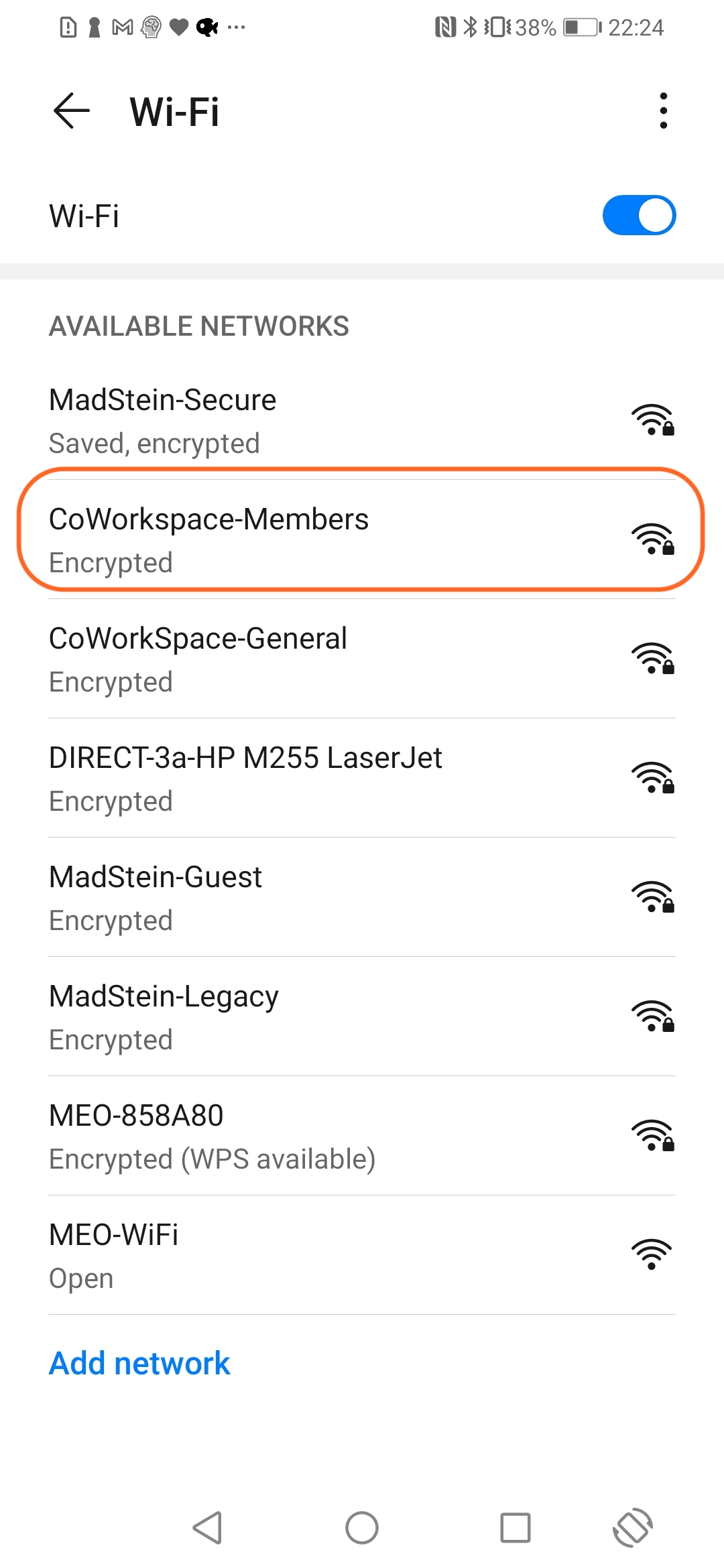 2. Under EAP method > Select TTLS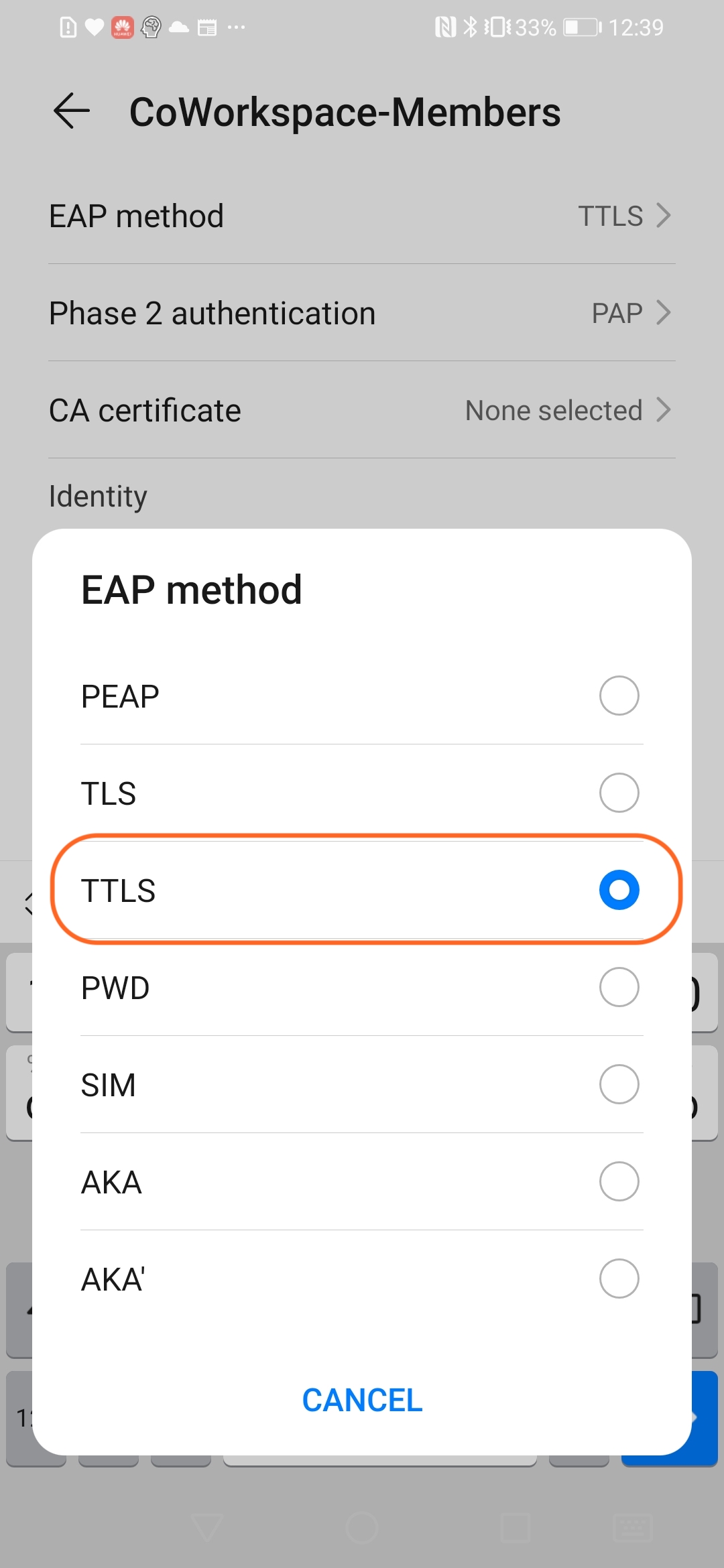 3. Under Phase 2 authentication > Select MSCHAPv2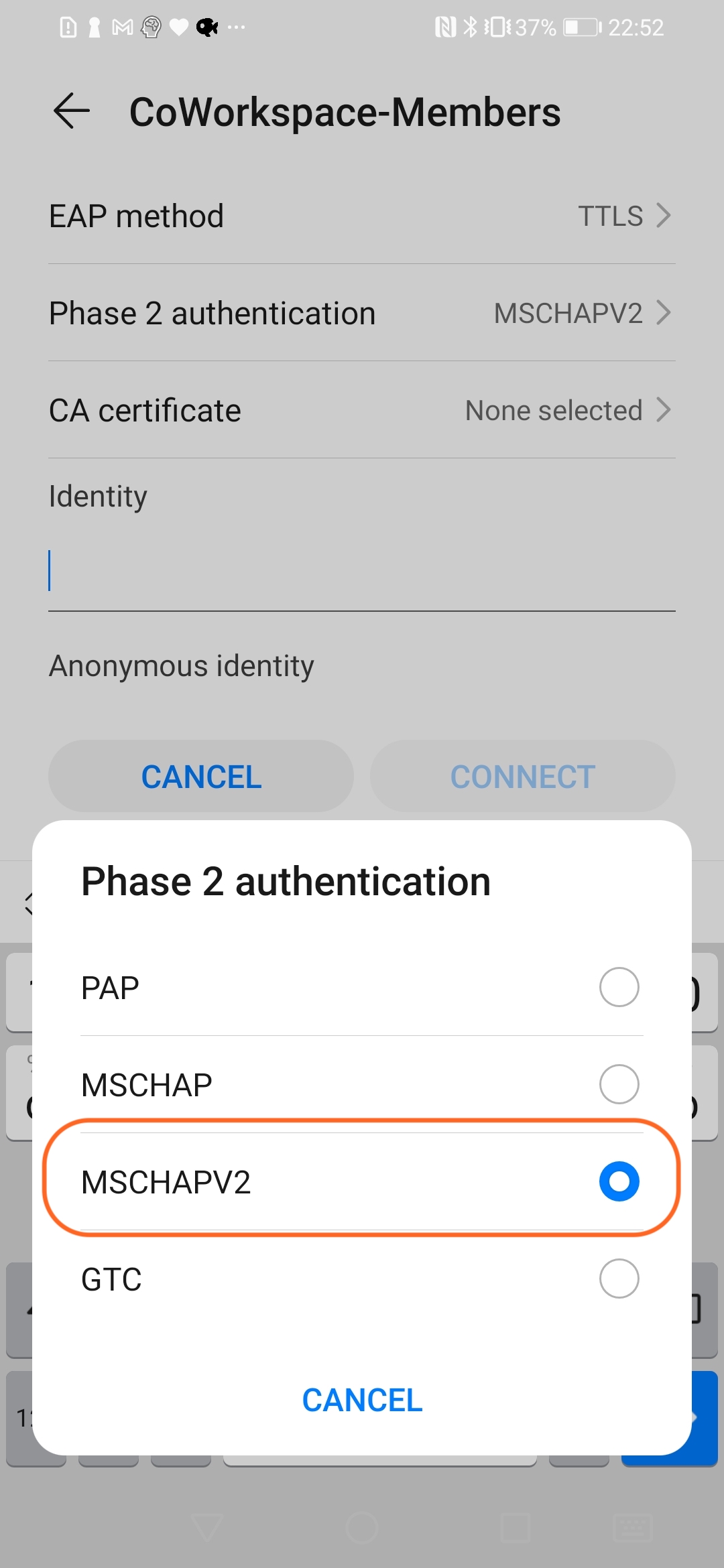 4. Under CA Certificate > Select Do Not Validate
NOTE: If you do not see the "Do not Validate" option, that means your phone requires you to download our Wi-Fi certificate, please see this article on How to download the Wi-Fi certificate. Once you download the certificate, you'll have to start from Step 1 again. Important: You will now be prompted to add a domain: radius.lionstripe.com.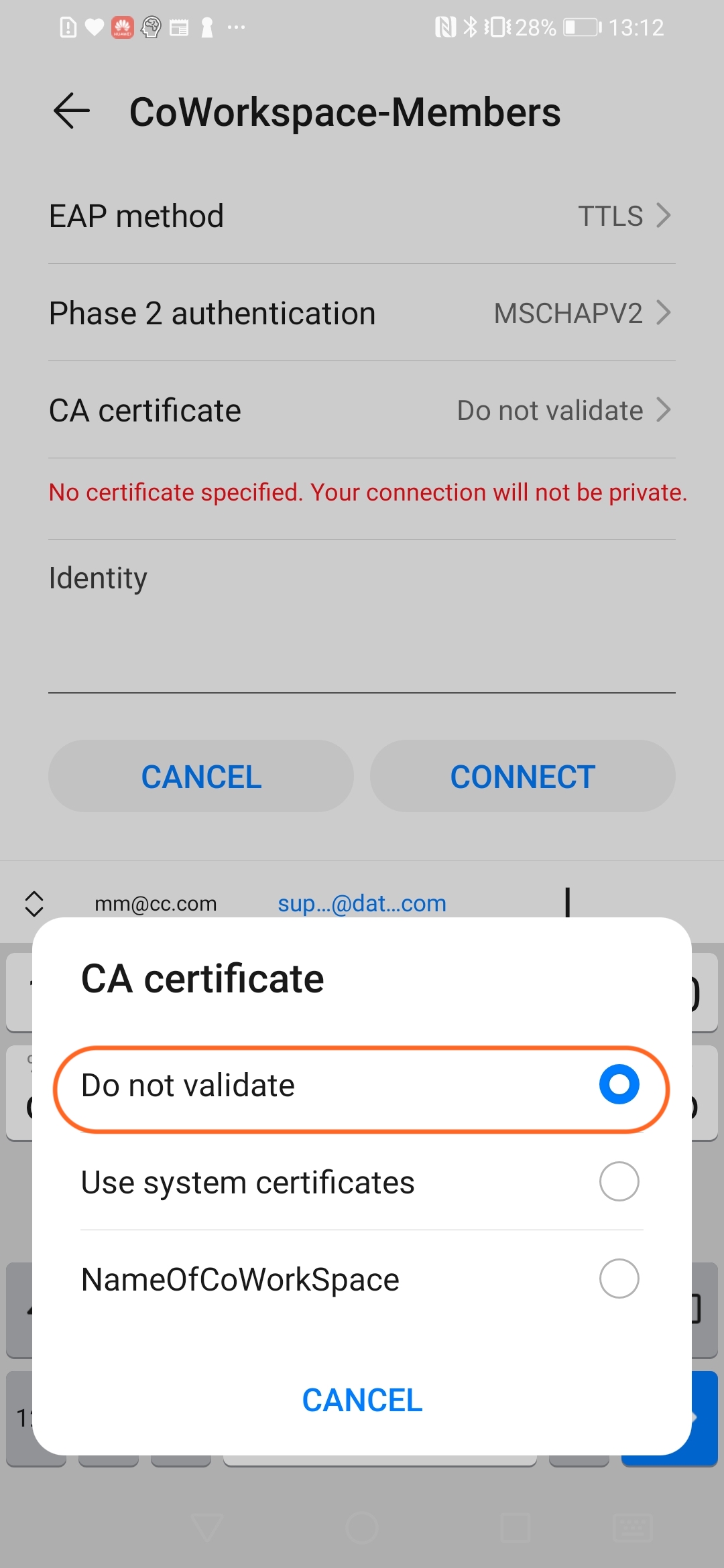 5. Under Identity > Enter your email address (the same one from the welcome email)
6. Under Anonymous ID > Leave blank
7. Under Password > Enter the Lionstripe issued secure password from in the welcome email.
8. Tap Connect.
All done! Please save your password for future reference. You will use the same username and password on all of your devices.
Quick View