In order to establish a VPN connection to your company, you'll need to download an App that gives you access to the VPN service plus access to a few secure methods that will authenticate your connection.
What you'll need:
Step 1: Download

the

OpenVPN Connect

application.
Once downloaded the program will walk you through the setup.

Next OPEN the OpenVPN Connect Application by locating this icon

on your desktop.
Step 2: Download the OVPN File Configuration

Your IT department sent you an email with the configuration file. Subject line: "Lionstripe Configuration"

Open the email and click on the link to take you to the website to download the file.

On the website, please make sure the URL has a padlock and the domain is showing as datacamo.net.

Enter your email address and click "verify." The configuration file will be downloaded automatically.
Step 3: Import the configuration file in OpenVPN Connector

Open the OpenVPN Connector application

You will see the "Import Profile" screen. Drag the Lionstripe.ovpn file you just downloaded into the app or click "Browse" and upload it that way.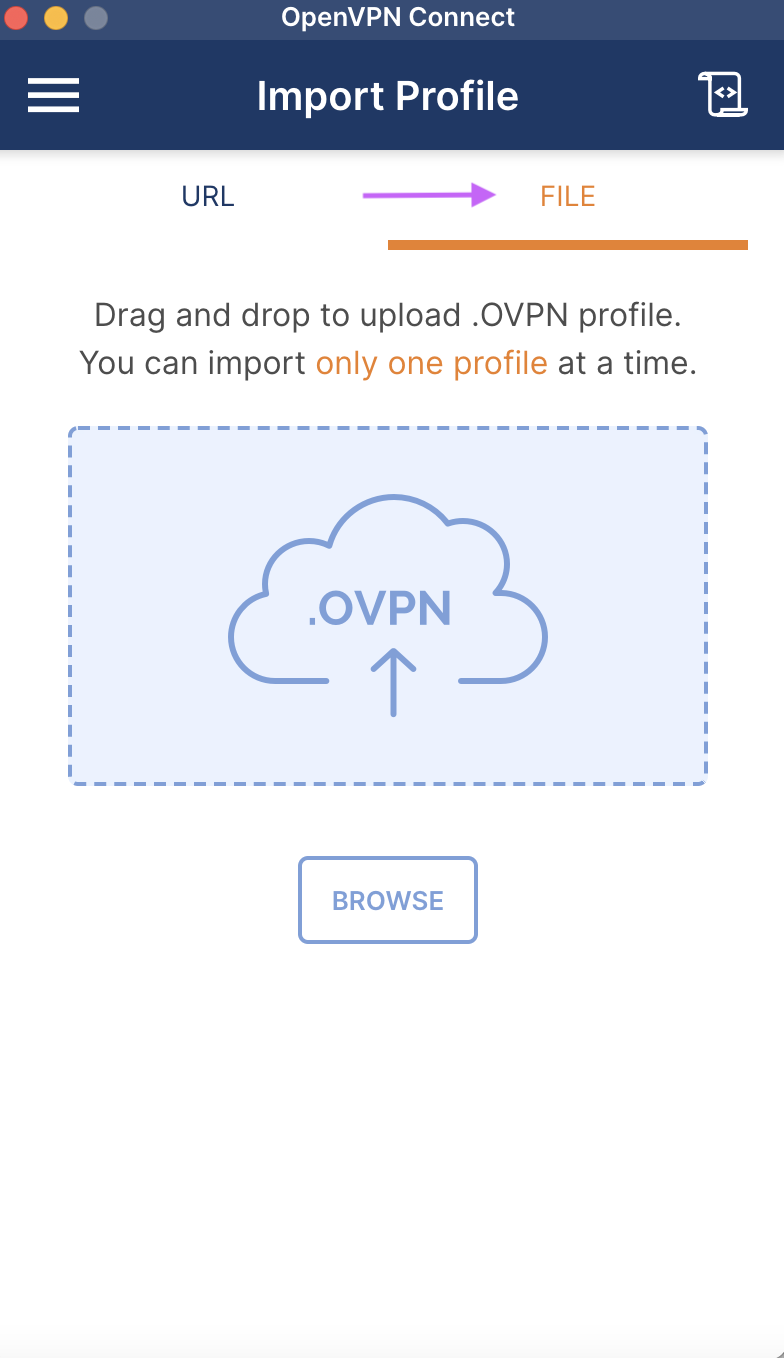 Step 4: Enter your Lionstripe username and password
Enter your username: Your company email address

Check

"

Save password".
Enter your password. If you f

orgot your password?

Click here for instructions on how to reset
Click

on the orange

Connect

button.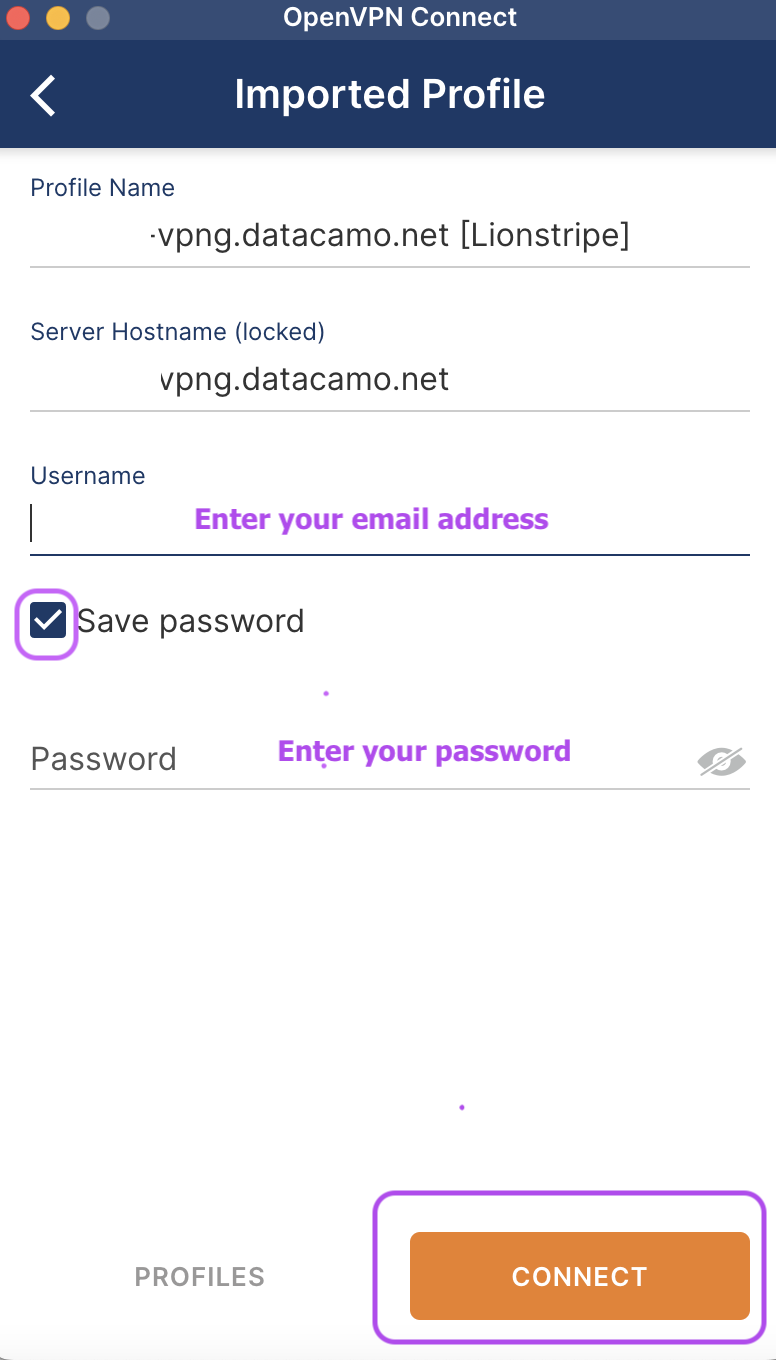 5. Click SAVE at the top right hand corner. Don't click the orange Add Proxy button.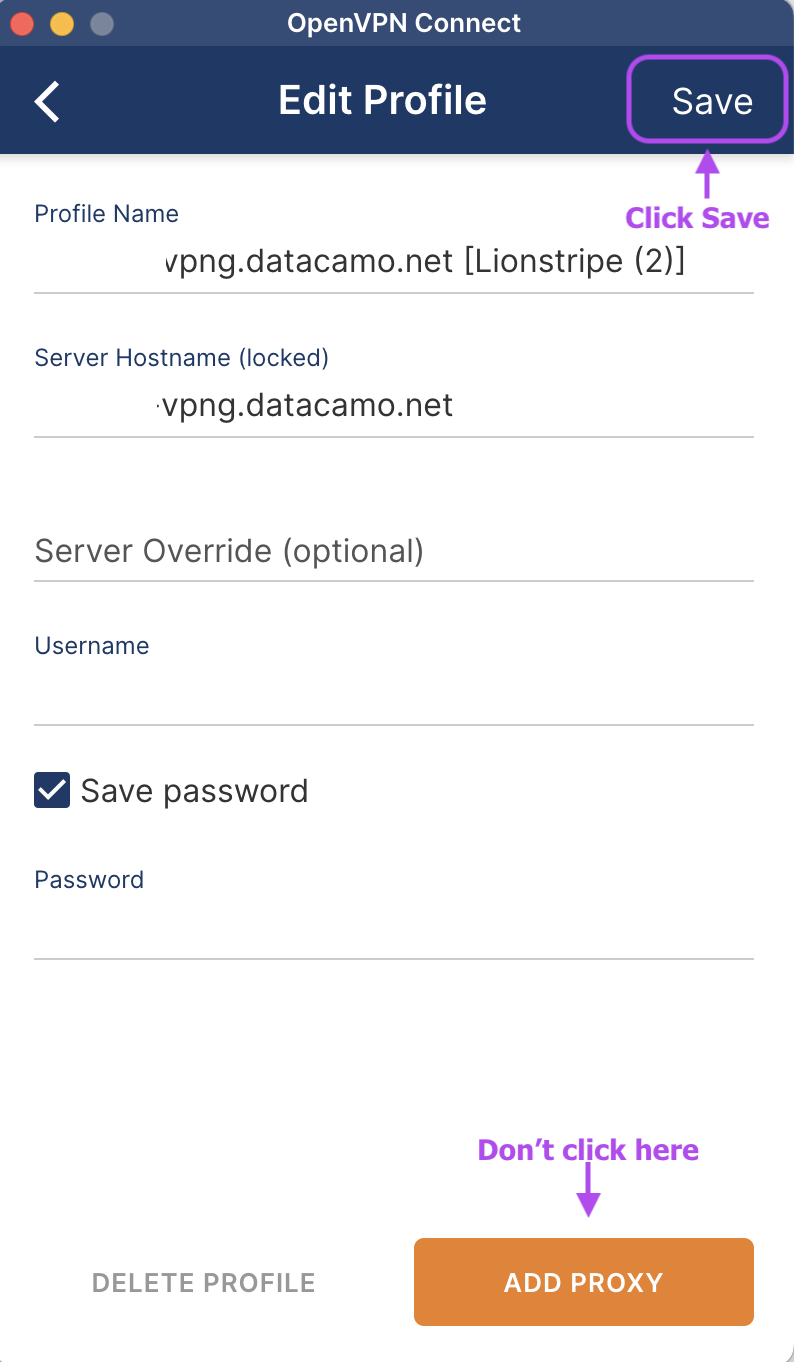 6. You'll be taken to the Profile page, now toggle the button to ON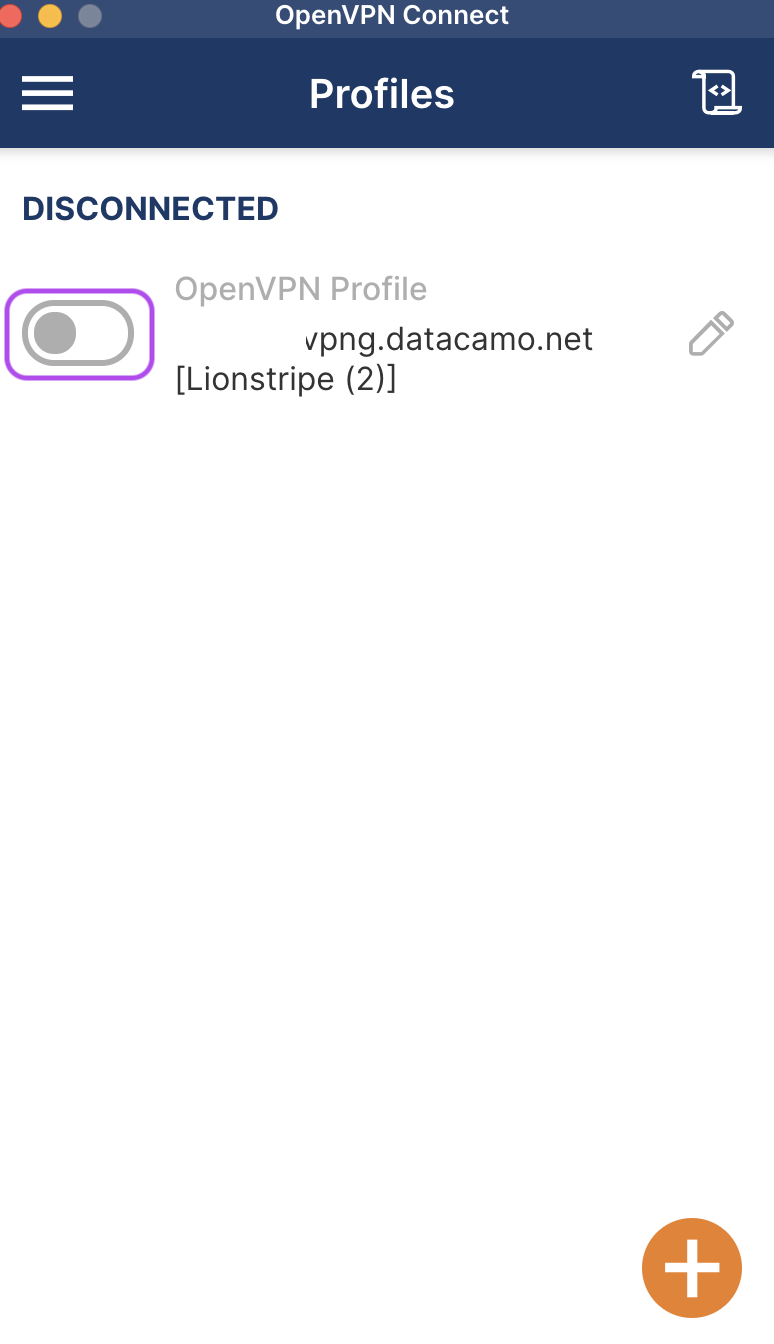 If the button turns green you are connected to our office via the VPN. You are done, good job!
If you are being prompted for a Multi-Factor Authentication, it means your company has enabled another level of security, see instructions below.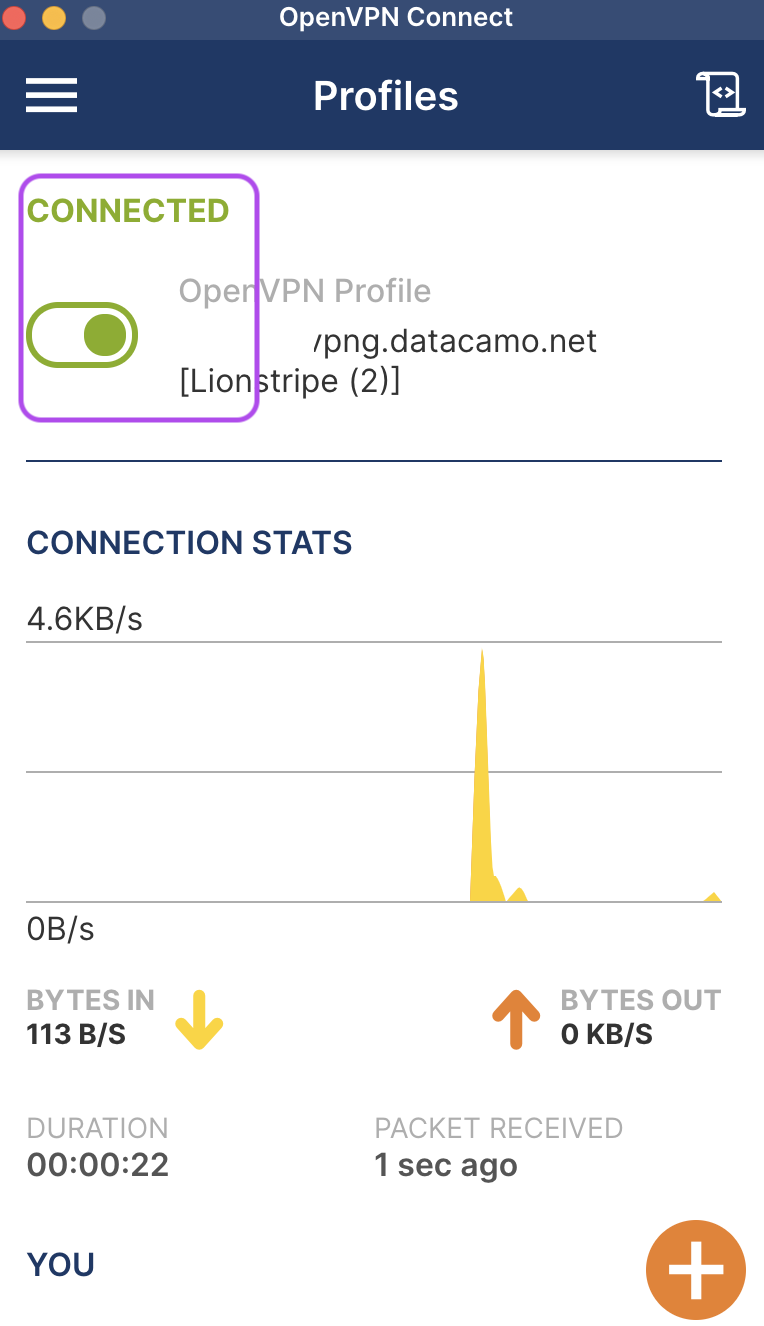 Step 5: Enter your one time code (2FA) if enabled by your company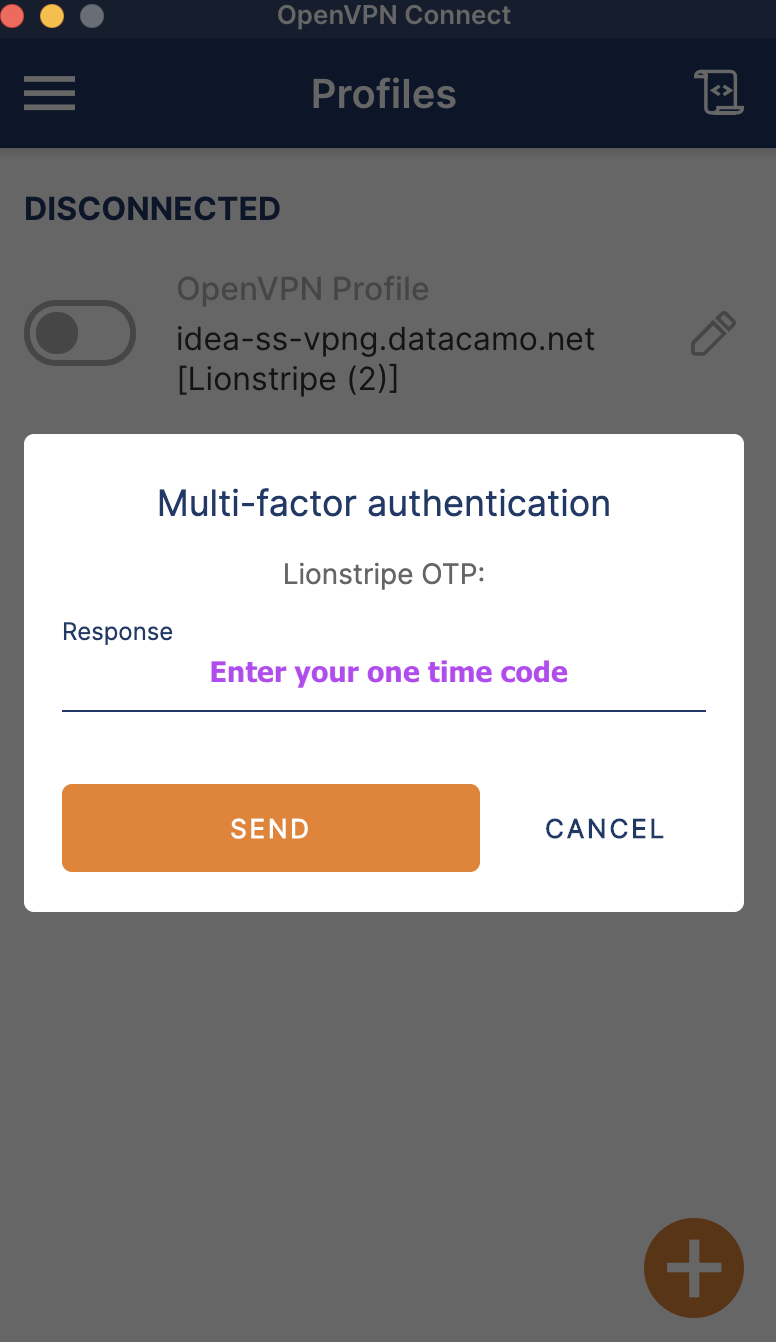 Your IT department sent you an email for the authenticator setup. Subject line: "Lionstripe Authenticator".
If you need help setting up or resetting your Authenticator Please click here.
Note: Every time you want to connect to the VPN, you'll need to get a one time code from your authenticator app. That's it, You are now securely connected. Good Job!