Yes. There should be a number of ethernet ports in the unit. There is also wireless coverage everywhere in the unit. To connect directly to the network via ethernet, do the following:
Step 1: Locate an ethernet port in your space. The ethernet port will look something like this.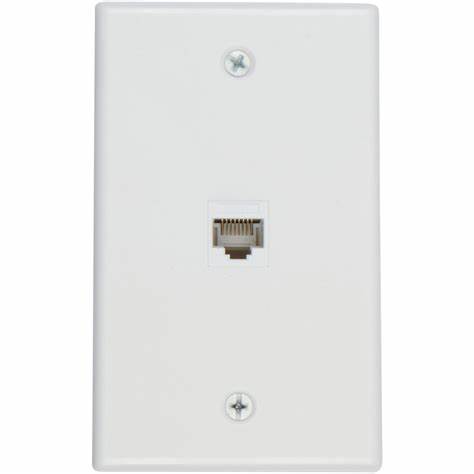 Step 2: Connect your device to one of these ethernet ports.